View issue 3 as a PDF (we recommend it for desktop) [click here]
or scroll down to read online
(published online on 31/12/2020)
(if you would like an even higher resolution copy, please email us at distanziner@gmail.com)
Editors' Note


First off, we'd like to sincerely apologize for the stretch of time it took to complete this issue. Work, school, life, general quarantine madness – contributed to this now winter issue of Distanziner. Nevertheless, we want to thank you all for your patience and support. In particular, we'd like to applaud the contributors who created such wonderful and thoughtful pieces.

This issue was themed around imagined futures, whether it be the coming weeks, months, years, or even decades. Back in August when we were planning this issue, universities announced they would mostly be conducted online, many businesses continued to work from home, and we were preparing for a second wave. The outlook was bleak, the world was especially in need of creative minds to both inspire and invigorate. Nobody knew how long this pandemic would last and so we wanted to encourage our readers to think about the future. Although the future remains uncertain, just like the present, it is clear that we're all striving to build stronger communities and work towards a better new normal, whatever that may be. It's this hope for the future that helps us strive to be better each day, whether it's to call a friend or family member, take some personal time for your mental health, or walk outside and enjoy the December air.

As 2020 comes to a close, this will be the final issue of Distanziner for the foreseen future. The site will remain up if you ever need a reminder of this unique time in history or if you need some comfort that even in 2021 and beyond, you are not alone.

Thank you to all our readers and contributors – your support and work is needed more than ever and we are grateful for your openness, inspiration, and creativity. We appreciate you all joining us on this journey with Distanziner.

Sincerely,
Virginia & Angela


Editorial:
Virginia Ling
Angela Gu

Cover Art:
Arash Ghafoori

Design Team:
Michelle Khuu
Irfan Hakim
Emerald L.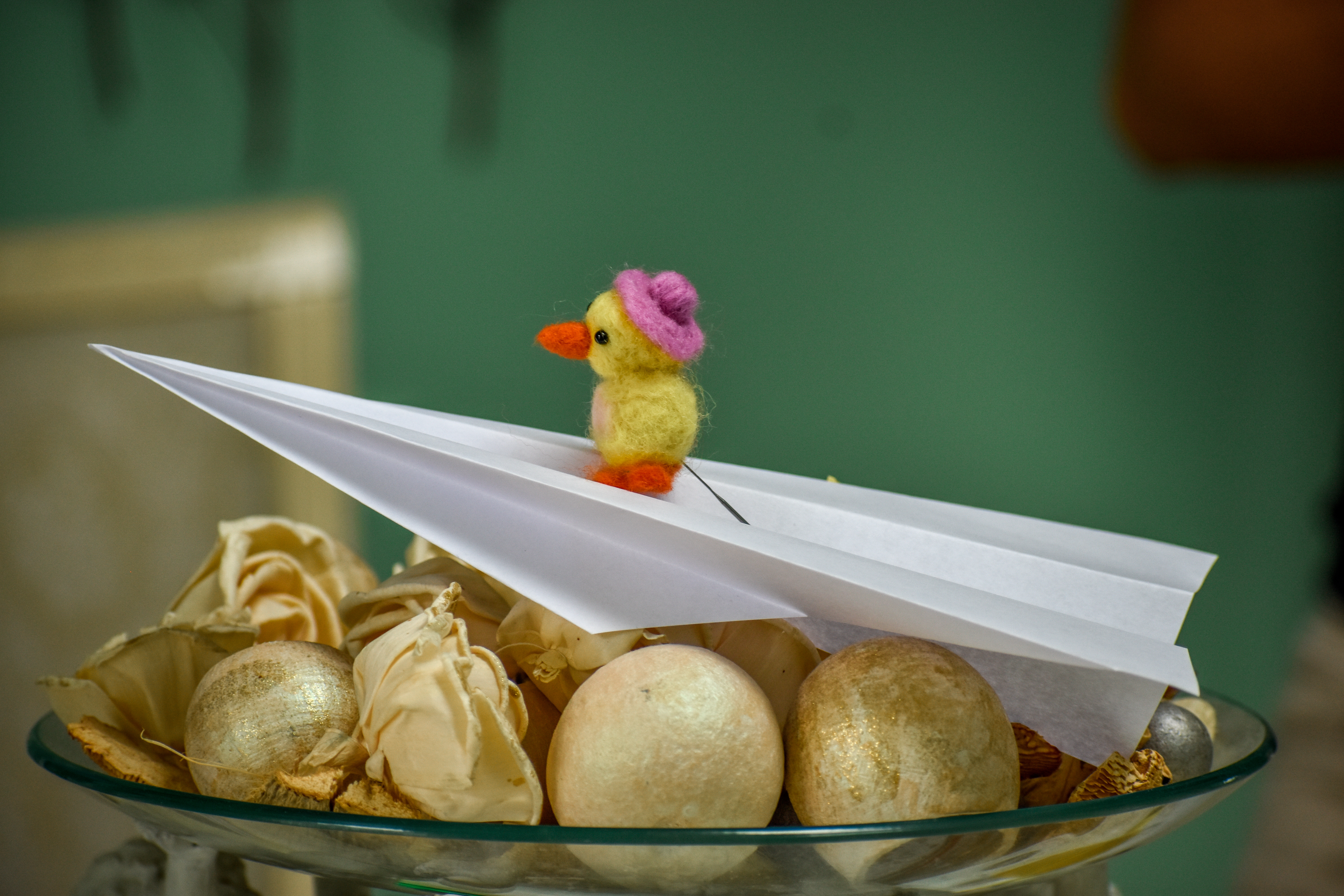 Distanziner Postcard Program


Our Postcard Program is continuing until Sunday January 10! The holidays are a time for togetherness and althought the pandemic has made connecting with loved ones more difficult, we want to give all of you one last opportunity to send a loved one a special Distanziner postcard while contributing to help the world rebuild. whank you!

For every donation over $5, you can choose from one of three postcards featuring art from the first issue of Social Distanziner which we can either: mail to you, to a friend or loved one, or we can send a postcard on your behalf to a healthcare worker or resident in a long-term care home.

To get a Social Distanziner postcard, fill out this form linked here.


THE ORGANIZATIONS:


Daily Bread Food Bank // donate here: www.dailybread.ca/ways-to-give/
What: feeding our neighbours in need in Toronto.
Why: They are one of Canada's largest food banks, providing food to thousands of low-income individuals a year. They were listed by Maclean's as one of the top 100 charities in Canada as determined by impact, transparency, and how each donated dollar is used.

Doctors without Borders (MSF) // donate here: www.doctorswithoutborders.ca/
What: providing global support for the coronavirus pandemic
Why: MSF is one of the most effective charities in international health emergencies with the best track record in fighting epidemics. They are currently supporting hospitals and public health systems in 22 countries.

Street Health // donate here: www.streethealth.ca/donate
What: improving the health of people experiencing homelesssness in Toronto
Why: Homeless individuals are some of the most at-risk populations for contracting COVID-19. Street Health delivers vital community healthcare services and mental health programs for homeless individuals during the pandemic.

Stella's Place // donate here: www.stellasplace.ca/get-involved/ways-to-give/
What: delivering mental health services for 16-29 year-olds in Toronto
Why: The pandemic has presented complicated mental health challenges for many people, youth especially. Since the pandemic started, demand for their services have tripled.


Insomnia

by Vincent Ternida
Vancouver, BC

As a child, I envied those who would stay up past midnight. They spoke of the TV shows that children would only dream of catching. They would talk of the empty streets, mysteries, and ghost stories. I was curious and would stay up late, trying to catch that envied moment. I never made it past ten thirty. I made friends with fellow vampires during my twenties. We would scour the streets of Quezon City, partaking in the scavenger hunt of open eateries, internet cafes, and other entertainment halls. We would play multiplayer games until three and eat rice porridge with pork offal and hard boiled eggs. We would start a band and take the later slots as we could rehearse our music. With call centers offering more graveyard shifts, the rush hour evened out in Metro Manila, the city never slept. Traffic jams would continue until four in the morning, giving no respite in the main artery that connected each business sector. I enjoyed my twenties to the point of excess, my days were twice as long, and I lived twice as hard. As I entered my thirties during my long sojourn in Vancouver, my attraction to nightfall fared terribly. My days became shorter and exhaustion set in. I would need three hours to wind down before succumbing to slumber. Such as my admission to the world of night, while my mortal body would exact a hefty toll for a lifetime of sleep debt.

--- I've always taken sleep for granted in my youth, as I enter middle age in this state of quarantine, I've realized how hard it is to get sleep these days.
---



Jogging

by Vincent Ternida
Vancouver, BC

I was happy with the squeaky treadmill at the gym. It was perfect in every way but it made tiny squeaks when I went hard. I didn't mind them, I found it endearing even. That was until the new treadmill was brought in, it had all the bells and whistles—a perfect model in every way. When I rode it, it made no squeaks at first, it told me what I needed to work on, it listened to my hopes and dreams. Then it became demanding, it became moody and stopped in the middle of my workout. It would take other guests who were not me, but I didn't mind, it was not my property. Then one day it stopped responding to anything I did, but would work for the other guests. I complained and management moved it to the elite area of the gym, leaving me heartbroken. I returned to the old squeaky treadmill, which was perfect in every single way. However this time around, the squeak was much louder, more irritating, oh how I wished for it to just break down.

--- We take the little things for granted in life when we have it aplenty. This quarantine, I've appreciated the little things and I laugh at the small things that took up our good energy back in the times before quarantine.
---


Vincent Ternida's short stories, poems and essays have appeared or are forthcoming in several anthologies including Voice and Verse: Poetry Magazine, Immersion: An Anthology Asian Anthology of Love, Fantasy and Science Fiction, Write To Move Anthology, First Page Literature, Ricepaper Magazine and Seagery Zine. His short story "Elevator Lady" was long listed for the CBC Short Fiction Prize on 2019. During this quarantine, Vincent Ternida's opinion pieces about video games could be read at One More Game (onemoregame.ph) keeping him distracted while he works on his next long form piece.




---

Social Distanziner - Toronto, ON